The IMI Corporate & Investment Banking Division, as part of Intesa Sanpaolo, is more than ever committed to promoting sustainable finance in all the markets in which it is present.
Our strategy is to build, together with companies and the network of our partnerships, a better world for present and future generations. We believe that finance plays a central role, having a significant impact on the entire system.
In a constantly evolving social and economic context, we want to contribute to the necessary transformation to cope with the changes in today's world, offering our clients concrete solutions, built on our experience, expertise and innovation, which are part of our DNA.
The integration of ESG principles in the business strategy is increasingly a goal for many companies, however the transition towards sustainability is implemented in different ways and at different times; it is crucial for companies to be supported by the financial system at every moment of the transition path.
We support our clients in their ESG challenges by helping them to develop and continue a responsible and sustainable business over the years.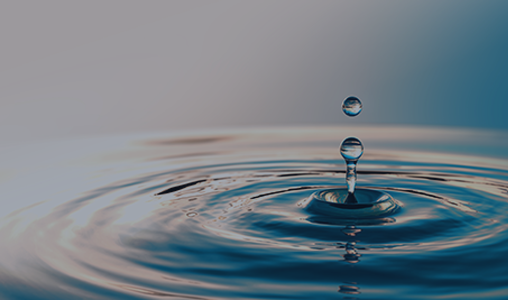 Based on our solid experience in Italy and abroad, we propose ourselves as a primary partner with which companies can collaborate, for the structuring of financial deals that promote a more sustainable business model.
Thanks to our professionals, we provide innovative sustainable finance solutions to companies committed to achieving sustainable development goals, transforming them into opportunities and helping the companies to explore new business models. Combining specific knowledge related to ESG topics with sector and product expertise, we can accompany companies throughout the entire process of development and implementation of sustainability initiatives: from the definition of the best financial solutions (in terms of product mix, duration, amortization, guarantees and covenants) to the preparation of legal documentation and the possible involvement of other banks or institutional investors during the syndication phase.
SUSTAINABLE URBAN REGENERATION LAB 
Since November 2021 Intesa Sanpaolo has been collaborating with the "Sustainable Urban Regeneration Lab" (SUR Lab) established by the "Social and Political Sciences Department" of Bocconi University with the contribution of four partners (i.e., Intesa Sanpaolo, Hines, Milanosesto S.p.A. and Prelios).
The mission of the collaboration - which also involves Intesa Sanpaolo's IMI Corporate & Investment Banking Division - is to develop studies, research and projects related to urban regeneration.
The educational offer of Bocconi University related to SUR Lab currently includes a MOOC (Massive Open Online Course), available on Coursera platform from 15th December 2022, and a course on "Sustainable Urban Regeneration" for Master's Degree students of Bocconi University.
BORSA ITALIANA SUSTAINABLE FINANCE PARTNERSHIP 
FromJanuary 2021, Intesa Sanpaolo through its IMI Corporate & Investment Banking Division, has joined Borsa Italiana Sustainable Finance Partnership1. The Partnership mission is to create a culture and an integrated ecosystem for the development of innovative corporate sustainable finance solutions for the Italian capital market. 
As a Partner of the programme, we aim to enhance and share our expertise and experience on sustainability topics, which include a wide range of financial and non-financial solutions to support the development of a more sustainable economy.

1 The qualification of "Sustainable Partner" does not grant any rights against Borsa Italiana S.p.A. to those who use the services offered by Intesa Sanpaolo, also excluding any guarantee or liability on the part / behalf of Borsa Italiana S.p.A. in relation to the quality of services and other activities carried out by Intesa Sanpaolo. 
Intesa Sanpaolo, thanks to the partnership with Digit'ED, has been offering training on sustainability topics, with the aim of supporting the development of awareness on the importance of the transition to a more sustainable economy and the acquisition of the skills necessary for sustainable business transformation to the companies. The training offering consists of flexible and customizable paths that include:
online training
advanced training courses
one-to-one training
workshops
In 2021, the first ESG laboratories, physical and virtual meeting places for an exchange of experiences and best practices, have also been set up.
More information on www.skills4ESG.com.
The commitment of Intesa Sanpaolo Group for sustainability
A large banking group such as Intesa Sanpaolo is aware that it has a significant impact on the social and environmental context in which it is present, choosing to act not only on based on profit, but also with the aim of creating long-term value for its people, its clients, the community and the environment.
We have been at the forefront of the challenges to accelerate the transition to a low-emission economy to meet global climate goals for a long time. In addition to our direct actions, we are increasingly committed to our clients, both individuals and businesses, with specific funding plafonds (e.g. Circular Economy and S-Loan), expansion of sustainable and responsible investment products offering, consultancy and training activities, creating awareness and, on the collecting side, the issue of Green Bonds.
Insights
Find out our latest articles, videos and podcasts related to sustainability.
Lastest news and initiatives